Under Japan's reactor restart process, plant operators are required to apply to the Nuclear Regulation Authority (NRA) for: permission to make changes to the reactor installation; approval of its construction plan to strengthen the plant; and, final safety inspections to ensure the unit meets new safety requirements. Operators are required to add certain safety-enhancing equipment within five years of receiving the NRA's approval of a reactor engineering work programme.
Kansai submitted its restart application for Mihama 3 in March 2015. The NRA approved the utility's basic design and detailed design for the unit in October 2016. It approved Kansai's safety program for Mihama 3 the following month.
The company announced today it has applied for pre-service inspections of the unit. These inspections are to confirm that the safety countermeasure equipment complies with the approved construction plan at the plant.
Kansai expects all these inspections to be completed by late March 2020, after which the reactor can resume commercial operation.
The company said it will pay careful attention to the pre-use inspection and make every effort to confirm the safety of the unit.
Mihama 3 - a 780 MWe pressurised water reactor - entered commercial operation in 1976. In November 2016, the NRA approved an extension to the operating period for the unit until 2036. Mihama 3 is the third Japanese unit to be granted a licence extension enabling it to operate beyond 40 years under revised regulations which came into force in July 2013, following Kansai's Takahama 1 and 2, which received NRA approval in June last year.
In June this year, Kansai released a schedule for safety improvement work it will carry out at the unit to enable it operate for an additional 20 years. Most of the work is related to improving the unit's seismic resistance and carrying out preventative maintenance. The company aims to complete the work by the end of January 2020.
Researched and written
by World Nuclear News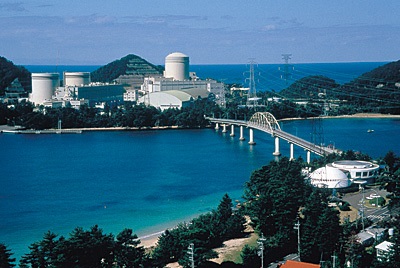 Kansai Electric Power Company has applied to the Japanese regulator for pre-service inspections of unit 3 of its Mihama nuclear power plant in Fukui Prefecture. These inspections mark the final regulatory stage in the restart procedure for the country's reactors.
News Date:
Friday, December 15, 2017